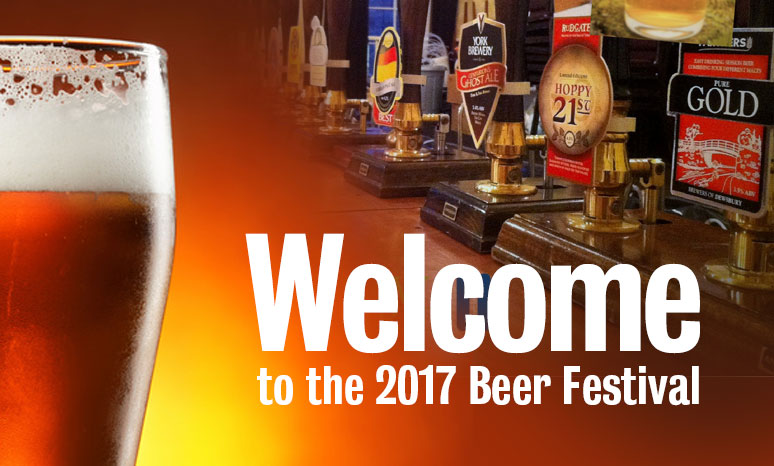 After the launch of our first ever 'Alnwick Beer Festival' back in 2007, we at Alnwick & District Round Table are very pleased with how the event has grown, and in 2017 we are all very excited at the prospect of our eleventh festival.
The event — once again to run in conjunction with the Alnwick Food Festival, is as usual, by kind permission of The Freemen of Alnwick, in Alnwick Town Hall, Market Place, Alnwick, next to the Food Festival.
The event was launched in September 2007, when, after many hours of research, the members of Round Table thought that it would be a good idea to organise our own Beer Festival. The event would provide the chance for the people of Northumberland to taste the offerings of local breweries throughout the north east. Our Beer Festival features 30 real ales from both local and national breweries, various ciders, wines and soft drinks. Last year the event was once again a massive success, and we all really looking forward to building on that success this year! The event now is an annual celebration of the fabulous real ale on offer in the North East of England and the rest of the UK.
Friday night is Sponsors' Night, and we have a number of excellent packages available to sponsor the event. You can check these out by navigating to the sponsorship page on this website.
If you enjoy real ale, or simply want to enjoy a fantastic social event, then make sure you come along and see it. It would great to see you there, and don't forget that all proceeds from the event go to support local community projects!