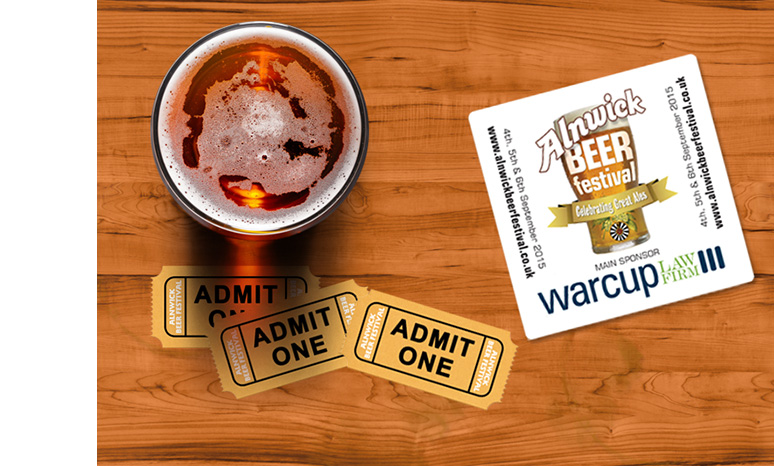 Friday 15th September 2017: £5
Saturday 16th September 2017: £5
Sunday 17th September 2017: £5
For this you will get:
Entrance to the event
Event Programme (listing all of the beers, tasting notes, sponsors and competition entry form)
Souvenir Glass (half pint glass to try the beers)
There will be plenty of beer on offer to test your taste buds. Please note that this is a charity event, so to save on waste and make the most we can for charity we do not want any beer left. This means as the event progresses the range of beers may reduce, to taste them all make sure that you get there early.
Beer vouchers can be purchased at the door – no money is exchanged within the venue.
It costs £5 for 3 vouchers.
Vouchers can only be purchased in multiples of 3.
Most beers cost 1 voucher per half pint glass.
Food (Pies etc.) is offered for sale and can be purchased with cash
Soft Drinks are available – free of charge to designated drivers!

To order tickets
Tickets can be bought in advance or on the door.
To guarantee entry it is best to pre-order.
Click here to download our ticket order form.
If you have any questions then please email alnwickbeerfestival@gmail.com